Clean Energy For Victoria
Neoen Australia
We own and operate SA's big battery
Sharing Benefits
Making a difference in local communities
The Bulgana Green Power Hub is a combined 194MW wind farm and 20 MW battery storage facility that is owned and operated by Neoen.
It supplies around 750,000 megawatt hours (MWh) of clean renewable electricity into the national electricity system each year.
Wind turbines are tall structures that can capture stronger winds at higher altitudes. The Bulgana turbine towers are 114m tall.
Battery storage allows us to store the wind energy and provide it to the grid whenever it's needed.
Providing 7 full time jobs plus ongoing opportunities for local businesses
Producing more than
750,000MWh
of renewable energy per year
$120,000 per year in funding for local community initiatives and projects
It's quite incredible that a small, rural council could, firstly, attract a project like this, but seeing it built and completed is really outstanding.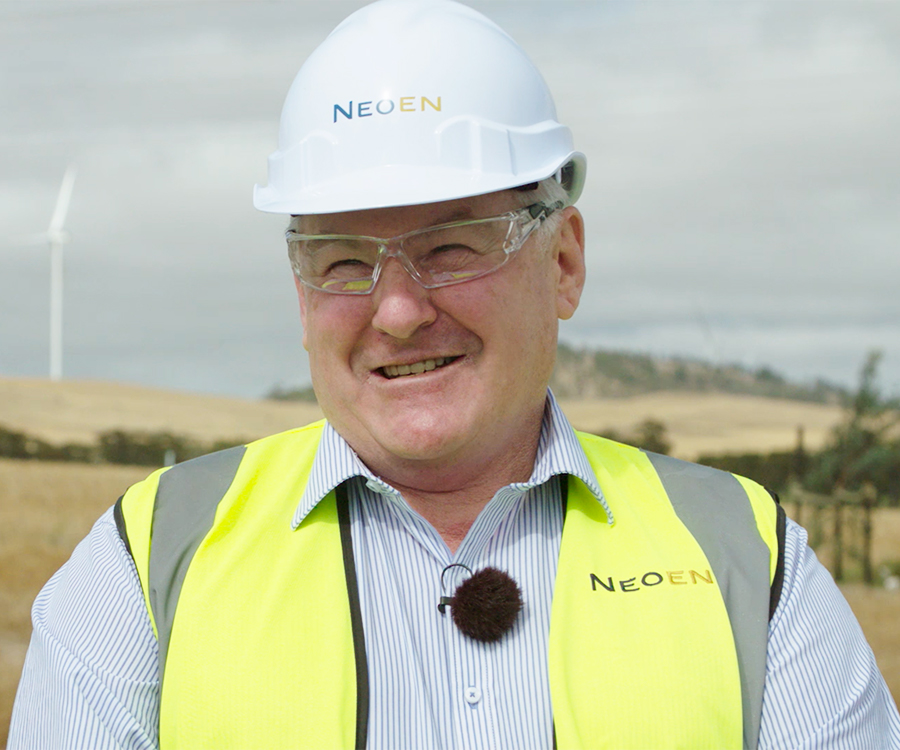 Find out some more details
Learn about community benefits.
Neoen has been contributing to Australia's energy transition with 100% renewable energy since 2012.
With a balanced portfolio of wind, solar and big battery projects, we are aiming to achieve 10 GW by 2030. We own and operate all of the projects we build (rather than developing them to be sold) and as long-term neighbours we are committed to sharing the benefits with surrounding communities.
This dedication to community and environment has made us a renewable energy developer of choice in Australia.