$120,000 annual Community Benefit Fund
7 permanent full-time staff who all live in the surrounding community
Ongoing opportunities for local businesses to support and work on the project through operations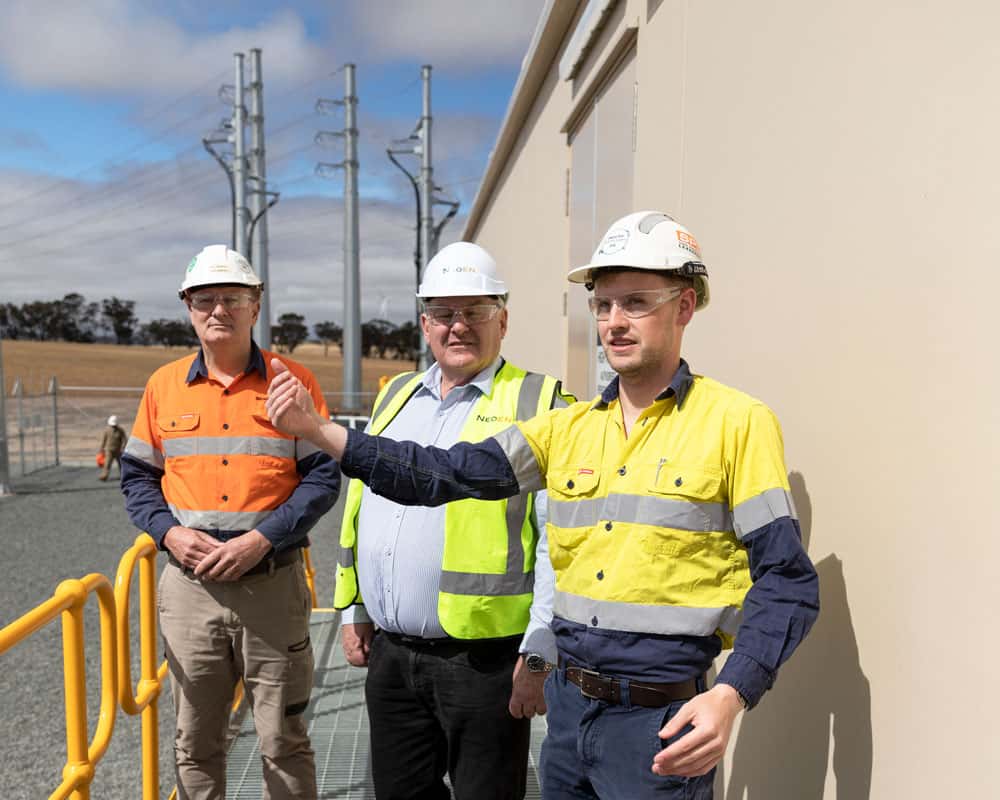 During construction there were over 230 jobs created.
Bulgana Green Power Hub is committed to contributing to the Northern Grampians Shire community by providing financial support to community groups and organisations to build capacity and grow the region.
Each year, the Bulgana Green Power Hub Community Fund will commit $120,000 through an open and competitive grant process administered by the Northern Grampians Shire Council.
Small grants up to $5,000 and large grants up to $20,000 are available each financial year. 
COMMUNITY GROWTH FOCUS AREAS
ENVIRONMENTAL SUSTAINABILITY
Inspiring participation, development and uptake of new technologies and ideas
Contributing to improved health and wellbeing outcomes in regional communities
STRONG CONNECTED COMMUNITIES
Encouraging community participation, involvement and connection
Increasing participation in sport and recreational activities
Fostering creativity and connection in the community through art and culture
SKILLS, EDUCATION AND TRAINING
Addressing local skills development and adding value to educational opportunities
PREVIOUS GRANT RECIPIENTS